KMV – Much more than long hole drilling
We are specialists in long hole drilling, but we can be much more than that. We are a complete partner in advanced machining for many different types of industries, all the way from raw material to a finished product.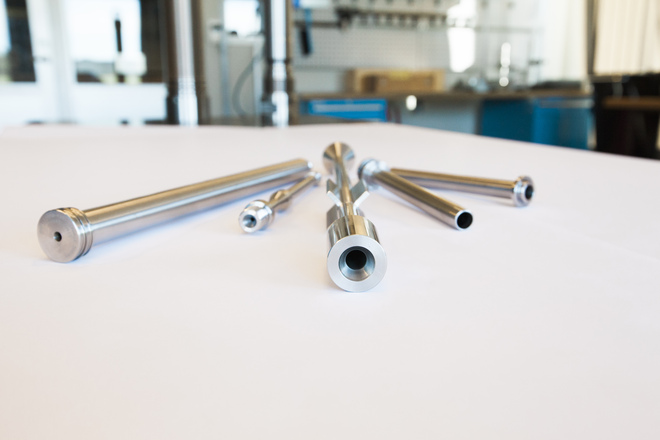 Right capacity - high precision
We are a majure player in the world of long hole drilling. But our customers require more than just drilling, you turn to KMV because we are a strong, long-term and complete partner. We deliver what we are supposed to at the correct time with high precision according to high tolerance requirements.
In addition to drilling KMV also can offer turning, milling, honing, straightening, grinding, heat treatment and chrome plating. We can also provide most types of materials.
We cover the Nordic region in areas such as mining, hydraulics industry, packaging industry, marine industry, energy industry, processing industry and offshore industry.
KMV – a part of XANO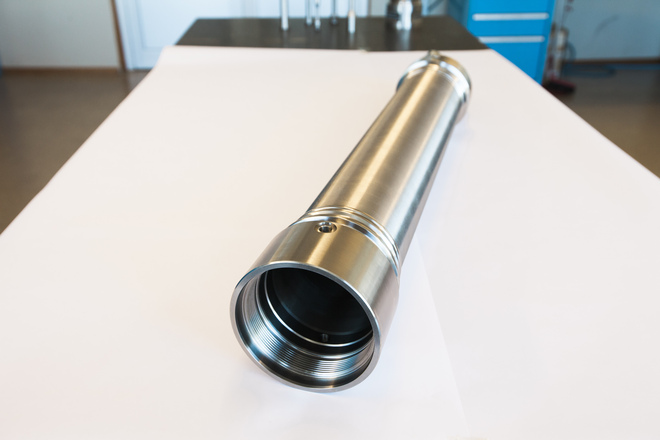 From raw material to finished product
We have the commercial capacity required to develop solutions that holds the whole programme. We either do it ourselves or together with our partners. Some days we produce individual, unique products. Other days we devote ourselves to large, complex series. The main thing is that you get exactly what you are looking for.